For over four decades Gene Perla continues to be a knowledgeable leader in the music business. His efforts to educate have stimulated aspiring musicians and music business students regarding the essentials of the industry. Gene's presentations include copyright and contracts, performance and publishing, recording and manufacturing and distribution and marketing.
Through first hand experience of playing, producing, recording and promoting a myriad of artists, Mr. Perla is adept at communicating with others about the dynamic field of Music, Sound and Picture.
Gene Perla grew up in northeastern New Jersey attending public school grades 1-12. After one year of post graduate study at New York Military Academy he entered the University of Toledo majoring in civil engineering and business. He then attended Berklee School of Music and Boston Conservatory before heading to New York City.
At age five Gene's musical studies began with classical piano. Upon entering high school he was given a trombone which he played for five years culminating in marching on Fifth Avenue in New York City as part of the Memorial Day Parade. During high school he became aware of jazz and was thrilled to attend the first New York performance of Ted Heath's big band at Carnegie Hall. It wasn't until his last year at TU that his interest in music became primary.
After struggling with too many notes, and thanks to Charlie Haden's performance on Ornette Coleman's The Shape Of Jazz To Come," Perla, at 24, switched to the bass as his main instrument. Not long after arriving in the City his talents became in demand and he found joy in performing with artists such as Willie Bobo, Carlos "Patato" Valdes, Nina Simone, Woody Herman, Sarah Vaughan, Elvin Jones, Thad Jones/Mel Lewis, Sonny Rollins, Miles Davis and Frank Sinatra.
As an educator Mr. Perla has taught at William Paterson University, New School University, Center for the Media Arts and is currently at Lehigh University. Sound design has been a significant endeavor yielding credits on Broadway shows, theme parks and custom installations.
Having a business sense, Gene has continuously expanded his activities to include music publishing, record labels, recording studios, promotional firms, Internet design and hosting and computer networking businesses as vehicles for his ideas.
"Gene Perla is unquestionably one of greatest jazz bass guitarists of the 1960's. In fact, Perla's place in the acceptance of the electric bass as a part of the world of respectable jazz is sealed. He laid down everything from straight-ahead jazz with Elvin Jones and Sonny Rollins, to incredible funk with his band Stone Alliance." (Tony Senatore, GlobalBass Online)
"Unlike many other musicians, Gene Perla seems to know exactly what business is all about. He has a sober, mercantile attitude towards art." "(Pawel Brodowski, Jazz Forum)
(About Stone Alliance)
"The music impresses in a number of ways…There is a palpable interpersonal commitment, respect and trust in both ensembles and improvisations." (Down Beat Magazine)
"If you've thought of Perla as nothing but a bassist, you'll appreciate his work on piano and synthesizer, where he displays considerable flair for balladic interpretation." (Lois Moody, The Citizen)


In 1964 at age 24, while enrolled at Berklee School of Music as a piano major, Gene was inspired by Charlie Haden and switched his focus to the upright bass. Within a year he joined the Los Muchachos, a Boston-based Latin orchestra and continued with them eventually becoming the leader. During this time he also began to play the electric bass.
Moving to New York City, Gene landed his first major gig with the Willie Bobo Sextet. In that group was Carlos "Patato" Valdes the famed Cuban conga player. Subsequently, he became a member of several groups including Nina Simone, Woody Herman, Sarah Vaughan, Elvin Jones, Thad Jones/Mel Lewis and Sonny Rollins.
With saxophonist Steve Grossman and drummer/percussionist Don Alias, Stone Alliance was born. This group traveled to three continents and recorded seven albums. Today, Perla exercises his bass talents as a private instructor at Lehigh University as well as playing various gigs.
In 1971, as band mates with Elvin Jones, David Liebman interested Gene in David's new "Open Sky" recording. In a quick decision Gene decided to establish the P. M. Records label. Shortly thereafter a separate Canadian label was formed which succeeded in producing and releasing recordings of eight artists including guitar wizard Sonny Greenwich and the hip vocal group Bug Alley.
P.M.'s product has enjoyed positive reviews leading to multiple licensing deals including the territories of Japan, Germany, Scandinavia, Brazil, Argentina and the UK. Currently totaling 28 CDs, with several projects in production, the Plug Records label was launched which offers an opportunity for other artists to bring their music to market.
Select titles are being nationally distributed and promoted by the Allegro Corporation. P.M. and Plug have also re-released its product in both the CD and MP3 formats and can be purchased online at the PM Store. The company also offers lead sheets on selected titles and is currently working on multiple DVD projects featuring its artists.
P.M. holds its place as one of the great independent jazz labels and continues its pursuit of creating valuable music.
Steve Grossman
Stone Alliance in Argentina
Don Alias
email: Gene@Perla.org
phone: 1-212-957-9509
Steve Grossman
Stone Alliance in Argentina
Don Alias
email: Gene@Perla.org
phone: 1-212-957-9509
Unexpectedly, in 1983, Gene was offered a position as audio instructor at the Center for the Media Arts in New York City. This led, over the course of ten years, to the study of video production, computer graphic design and the development of picture and sound course materials. Other teaching positions and guest lecturing at Berklee College of Music and William Paterson University followed.
At the start of the millennium Mr. Perla resumed his teaching career by accepting a position at Lehigh University where he continues to provide private instruction of bass and piano. He has developed and teaches music business production and management courses where none had existed before.
Gene extends his knowledge by reading the trades regularly and attending industry confabs including the IAJE, MEIEA, AES and other diverse gatherings.
In 1971 Gene Perla's entrepreneurial skills emerged when Chick Corea suggested that he start a music publishing company. Assisted by attorney Bill Krasilovsky (author of This Business of Music), Gene established the P.M. Records label. He expanded his technical knowledge by enrolling in the Institute of Audio Research which led to an engineering position at Todd Rundgren's Secret Sound Studio. Perla and keyboardist Jan Hammer then partnered in Red Gate Studio, a private facility that recorded musical artists including Jeff Beck, Michael Brecker, Elvin Jones and Miroslav Vitous.
In the late '80's, Gene formed an association with technical wiz Bernard Fox which led to a multitude of sound design assignments including, on Broadway, Disney's Beauty and the Beast and the Manatee Habitat at Sea World in Orlando, Florida. They also designed and developed several new products including an equipment racking system and the first moving-fader automated audio console intended for theatrical applications. Fox & Perla pact with Sound Associates to create Sound Designers Studio a New York City recording facility catering to the Broadway scene which Gene managed.
Currently, Mr. Perla operates a countryside A/V studio known as The System. Primarily Macintosh-based, it serves a range of clients such as record labels, independent producers and host of companies in need of video and audio services. Recently, The System has expanded its capabilities in the production and authoring of DVDs.
In 1995 Gene recognized that the emergence of email would change the face of communication, and he established an Internet design and hosting company. CyberNet Communications continues to flourish by providing assistance to various customers ranging from musical organizations to municipal services, production companies to law firms, photographers to medical services and more. A natural outgrowth of this activity includes providing support for the installation and maintenance of computer networking.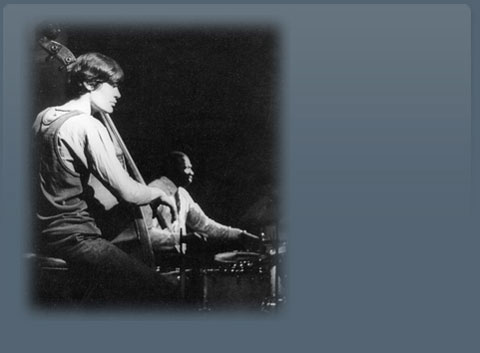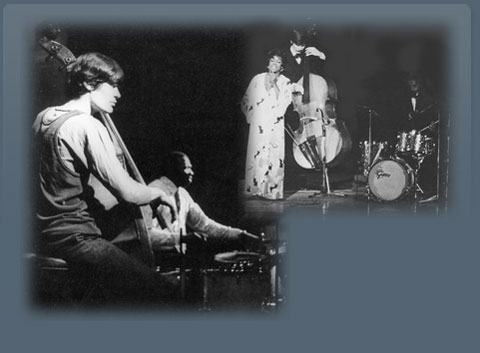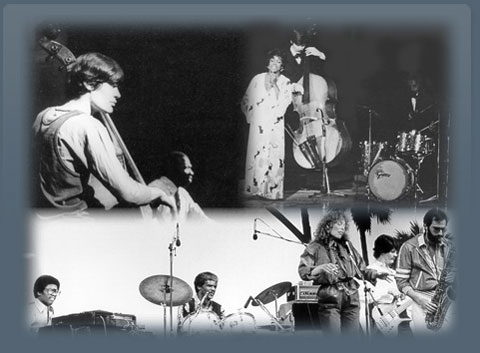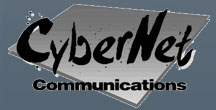 ← Home